Haddonfield Walks to Support Breast Cancer Awareness
HMHS DAC Raises Over $500!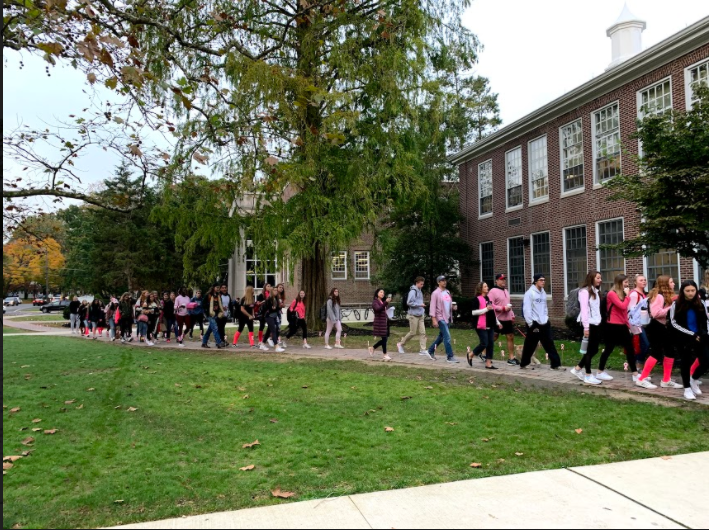 Sophie Levine and Autumn Sandone, Contributing Writers
November 12, 2019
On the chilly morning of October 25th, Haddonfield held its 6th annual Power of One Walk. Hundreds of students and teachers bundled up to gather at Kings Court in support of breast cancer awareness and to honor survivors. The participants dressed up in their brightest pink outfits and walked the approximate 7 minutes from Kings Court to Haddonfield Memorial High School. The walk commenced at 7:20 am and ended at the high school, where the participants had the opportunity to buy some tasty treats from the high school's Interact Club bake sale, including cookies, cupcakes, and hot coffee! The bake sale was "by donation," which meant any money given to purchase baked goods, whether it was a penny or $20, would be donated to Debbie's Friends Fund. This is an organization committed to improving the lives of breast cancer patients and assisting their loved ones with any financial or emotional struggles the disease brings. Additionally, the HMHS Digital Arts Club sold bright pink T-shirts with a "Power of One" logo on them in hopes of creating a sea of pink walking down Kings Highway. A whopping $544 was raised from the shirt sales!!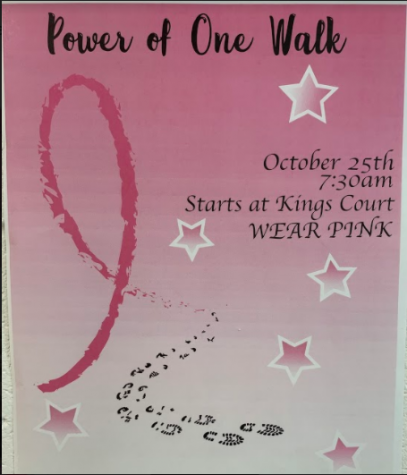 It didn't matter how fast or slow the participants walked; it was the reason and motivation for why they wanted to walk. When asked why support for the cause was important, Freshman Class President Thea Spellmeyer replied, "when families are going through this, they need the most support they can get." Another freshman, Ria Khanna, stated that she felt "inspired to help others." Even though many students participated, school faculty had a say as well. HMHS 9th grade English teacher, Mr. Usher, believes "just being here is a way to show support . . . of course small contributions are significant to families impacted by family members dealing with cancer."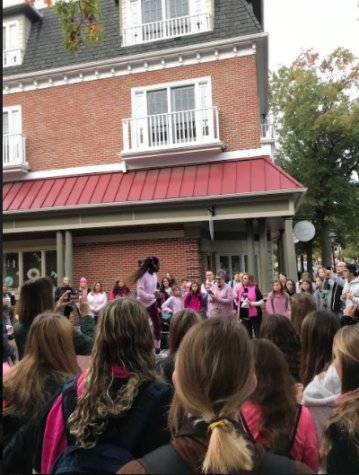 According to Cancer.net, over 3 million women are diagnosed with breast cancer and over 41,000 will die from it this year. Many people have been affected by this disease in some way, let it be a family member, friend, or stranger, and the students and teachers want to do all they can to help. This walk was a chance to remind people how important it is to get involved with charities and spread awareness about how to support people facing the challenges of this serious disease.