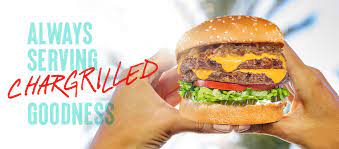 Tired of hearing about the same fast-food restaurants over and over again? Try The Habit Burger Grill! The menu has items that are all-inclusive. Vegan, vegetarian, pescatarian, you name it, they have it! As a "burger grill" of course they have burgers with various customizations. On the lighter side, they have salads and chicken bites. They additionally have a variety of drinks ranging from lemonade to their homemade milkshakes. 
 The Habit Burger Grill is not only a place to dine, it is also a place to capture memories. Lunch, dinner, homework, dessert. Located in Cherry Hill, New Jersey, it is a convenient spot to just drop by or hang out for a while. For instance, Haddonfield Memorial High School student, Katie Mulvihill, notes that she "brings her friends, boyfriend, teammates, and family. It is a place you can go with any crowd. I've made Habit a habit!" 
Moreover, although Habit is loved by many, they have one downfall: their takeout. Habit does not have mess free and concise containers for their food to be taken to go. Therefore, it does not stay hot for very long and can easily spill in the bag. Especially for items like french fries, chicken bites, or onion rings, this is a real challenge.
Overall, the Habit Burger Grill isn't perfect, but it is a great place to dine with anyone in your life!