New Clubs at HMHS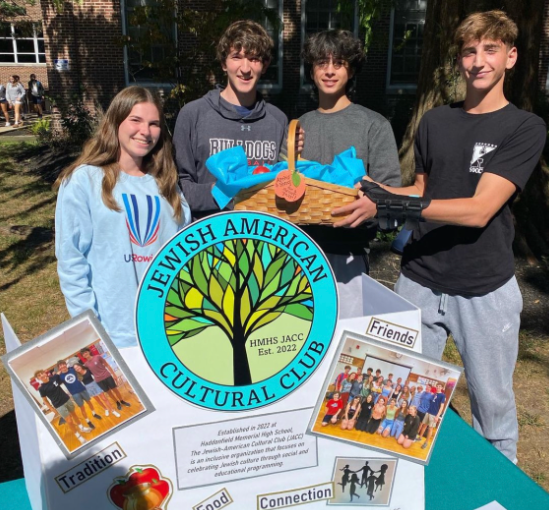 Interested in joining a new club? – The Travis Manion Foundation and The Jewish American Cultural Club are two, notable, newly established clubs that are now up and running for the 2022-2023 HMHS school year. 
The Travis Manion Foundation (TMF Dawgs), established and created by Gabriel Blum '24 and moderator, Mr. Reader, is a club that is devoted to building virtue-based leadership in all students through community service dedicated to honoring our fallen heroes. This club also helps students build their identities as leaders. Throughout the school year, the TMF Dawgs will be hosting many activities: Veterans Week, Leadership Week, MLK Day of Service, fundraisers, speakers, and a character course that is led by Travis Manion Foundation mentors. 
"The Travis Manion Foundation is unique and different from many other organizations. It follows the mantra, 'If Not Me, Then Who' which is a call to action for everyone to do their part in making a difference and bettering their community. The TMF Dawgs will work together in building the character and identities of all students, making them a better person and a better leader," Gabe Blum says. 
The Jewish American Cultural Club (JAC), established by Ms. Huges and her student officers, is an inclusive organization that focuses on celebrating Jewish culture through social and educational programming. Within this club, students will be able to meet others that they can relate to, they will celebrate their community, come together around Jewish holidays, and learn more about the Jewish culture. 
"The main mission of this organization is to spread more education about the Jewish community around the school because sometimes it feels like no one knows what is going on," Jake Siegel (officer of the club) says. 
Both clubs were on high display during the club fair earlier this week and are expected to gain popularity throughout the year. 
If you are interested in getting involved in either one of these clubs, please reach out to either the moderators or the student officers of the clubs.