The Memoir Project Captures Stories from the Past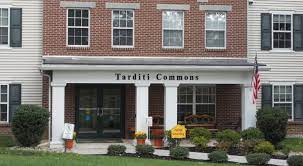 The senior community is a generally overlooked group in society despite all the amazing things they have done in their time and the extraordinary lives they have led. The point of the Memoir Project—a narrative-writing assignment created by Holly Maiese, a ninth grade English teacher—is to tell these stories and recognize these individuals so as to gain a better understanding of those who laid the groundwork for life today. 
The general background for the project was simple; since narrative writing was already in the curriculum, this was merely a more creative base for an often-taught subject. "I wanted to tap into an underutilized & seldom celebrated population of people…I thought this project would be more rewarding and educational," said Maiese in a recent interview. Throughout the month of October, students would walk to the Mabel Kay Senior Center, as well as the Tarditi Commons, to enact three rounds of interviews, gaining snippets from the lives of individually-paired senior citizens. With each student meeting the same person each session, those involved were able to gather an understanding of the time these people grew up in, as well as their own personal experiences. "I learned a lot about the different experiences people had at that time," remarked Evelyn Bisirri, a freshman involved in the project. "It was really cool to hear someone's life stories." Whether it be enhancing writing and listening skills, or learning to appreciate different perspectives, the Memoir Project has improved the ninth grade class for the better. 
Moving forward, each student will be writing a collection of vignettes biographical to their partner. Once published, these works will be given to the seniors' families, hopefully in time for the holiday season. "I already have a project in the works for the second semester. The demand was so great this year that we had to turn away interested seniors.  We will have a new group of students and seniors for next year's narratives," Maiese continued, expressing excitement and confirmation that the project is here to stay. Surely a gift for students in the present, future HMHS students have something spectacular to look forward to with this brilliant new tradition.