Sizzling Summer Movie Picks 2019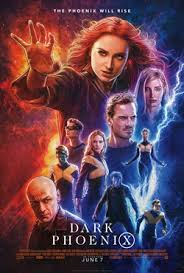 Antony Post, Editor
May 28, 2019
Hang on for a minute...we're trying to find some more stories you might like.
 It's that time again, when school is let out for the summer and a cavalcade of fun blockbusters are released. Today, I am going to give you a preview of all the movies coming out this summer.
  First up is Avengers: Endgame, the unprecedented finale to the 22 movie saga of the Marvel Cinematic Universe. After the events of Avengers: Infinity War and the snap that decimated half of the universe, Earth's mightiest heroes must assemble one last time to try and reverse Thanos' evil deed. What is sure to be one of the biggest and grandest films of all time, do not miss this cinematic experience, now showing in theaters nationwide.
    Next is Aladdin, Disney's latest live action remake of the classic 1992 animated musical. Even though Robin Williams' shoes, or is that lamp, is hard to fill, Will Smith leads this film about a boy who is granted three wishes from a magical Genie. Directed by Guy Ritchie, who is sure to bring the action spectacle, you do not want to miss this trip to Agrabah, which opened on Friday.
    Up next is the latest X-Men adventure with Dark Phoenix, adapting the famous comic book story line about Jean Grey, and her turn from hero to villain. This may be the last X-Men film for a while, until Marvel folds them into the Marvel Cinematic Universe, so you might want to check out this superhero team up starring Jennifer Lawrence and Sophie Turner (Game of Thrones) on June 7.
Then, it's time to go "infinity and beyond" once again with Toy Story 4. Pixar has stated that they would not make another film in this beloved franchise unless the story they wanted to tell matched the originals, so that alone has to be intriguing. Add in the fun characters, and what seems to be Woody's swan song to cinema, this is one trip down memory lane you do not want to miss. Catch this latest animated adventure on June 21.
    Even though this is not a movie, Stranger Things returns for its third season on Netflix. What said to be the darkest season yet, the summer before high school can change everything, and when the gang gets involved with a mysterious plot involving a town fair and the new town mall, the world is again turning upside down. Catch this new season on July 4.
Swinging into theaters is Spider-Man: Far From Home, hopefully feeling better after whatever happens in Avengers: Endgame. Here, Peter Parker is going on a world trip with his class, when Nick Fury finds him and warns him of an impending threat coming his way. In addition, one of the greatest Spider-Man villains of all time, Mysterio, makes him screen debut, brought to life by Jake Gyllenhaal. Don't miss the web slinger's latest picture on July 5.
Then, relive the circle of life with The Lion King. Jon Favreau, the director of Iron Man and The Jungle Book, is bringing the African Savannah to the big screen, retelling the tale of 1994's animated classic about a young lion and his journey to overcome his tragic life. From the amazing music to the groundbreaking visuals, whether it is really live action or just a new level of animation, this is one movie event that is not to be missed on July 19.
After that, Quentin Tarantino returns with his ninth feature film, Once Upon a Time in Hollywood. One of the most vibrant voices in cinematic history, this take on the Charles Manson murders from the point of view of an actor and his stunt man, this film is destined to be another achievement on the shelf of Tarantino. With a stellar ensemble cast, led by Leonardo DiCaprio, Brad Pitt, and Margot Robbie, don't miss this action comedy on July 26.
Finally, wrapping up the summer is the first spin-off from the Fast and Furious franchise: Hobbs and Shaw. Starring Dwayne Johnson and Jason Statham, this car racing series is now adding superpowers into the mix with its villain played by Idris Elba. Expect over the top action, funny dialogue, and overall popcorn blockbuster magic that the Fast and Furious has always given us on August 2.
So, I hope you catch one of these films this summer, since the cineplex is offering a whole lot for audiences to see. To get a chance to cool down in the nice air conditioned theater is a treat. From everyone at the Bulldawg Bulletin, we wish you a very happy summer 2019!
About the Writer
Antony Post, Editor
Antony Post, Class of 2020, is the Editor of the Bulldawg Bulletin, along with his longtime counterpart Molly Parks. Antony is a prolific writer who specializes...