Preseason Overview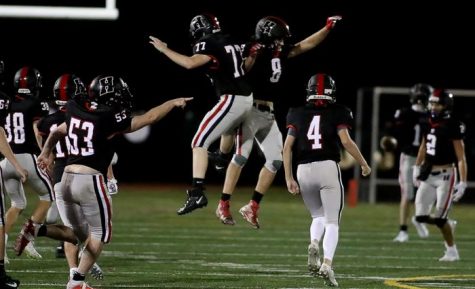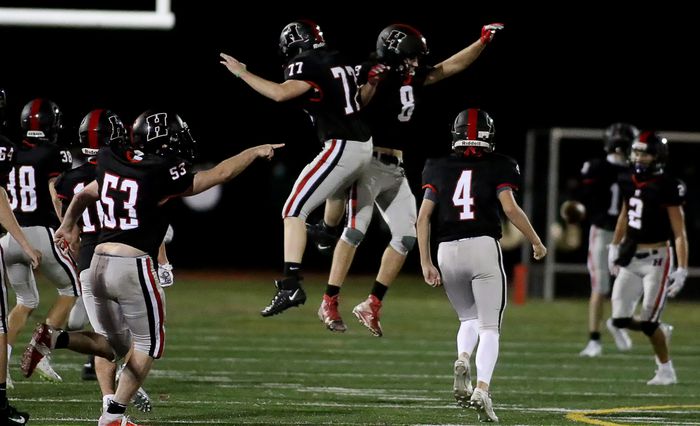 Last week, HMHS' fall sports began competing again. What a journey it has been for all of HMHS athletes and coaches to get to the point that we are now: practicing five to six days a week with a team, and competing one to two times per week. In mid-July, Phase I of the NJSIAA's Return to Play Plan began. Before every practice, coaches had to take everyone's temperature and collect each person's COVID questionnaire. Athletes were to be in groups of ten, where they had to remain six feet from their group members and twelve feet from other groups and their coaches. Masks were required at all times, except during periods of heavy exercise. After a few successful weeks in Phase I, we started Phase II, where we still are today. This means that we no longer have to stay in groups of ten, but almost all other precautions remain. Though filling out the same survey six days a week and always being reminded to stay six feet apart is sometimes annoying, no one dares to complain. All of HMHS' coaches and athletes are thrilled to have their teams, routines, and seasons back after losing their entire spring seasons and dealing with the uncertainty of fall sports over the summer. Here's a quick look at each team and information about their seasons:
Crew: Unfortunately, the crew team, who had a fantastic season last fall, does not have any regattas scheduled at this time. However, practices have begun and when races do pop up, this talented team will be more than prepared to compete.
Boys Cross Country: In their first dual meet of the season against Sterling on October first, they dominated, scoring 15 points (a perfect score). They also won their most recent dual meet against Haddon Township on October 8. This Saturday, October 10, they will be racing against some of the top-ranked teams in New Jersey at the Cougar Invitational.
Girls Cross Country: So far, they have only competed in one race, a dual meet against Sterling, but they, like the boys, won it with a perfect score! They too will be heading up to Bucks Mill Park this weekend to compete in the Cougar Invitational.
Field Hockey: With their two wins over Haddon Township and Collingswood, this team is undefeated so far! They'll be playing at Moorestown High School at 4:30 tomorrow for their next game.
Football: Last Friday, October 2, the football team defeated West Deptford in a close final score of 17-16 to win their first game of the season! They will be playing again this Saturday, October 10th at Camden High School at 2 pm. 
Boys Soccer: Though they lost to Rancocas Valley and Haddon Township in their first two games of the season, the games were close and the boys played very well! They will be facing off against Audubon today, October 8, at 4 pm. 
Girls Soccer: The freshman, JV, and varsity teams played their first games Friday, October 2nd against Moorestown. All three teams played incredibly well, with the freshman winning 3-1, JV tying 0-0, and varsity winning 5-1. They also played Haddon Township (varsity tied, JV, and freshman won).
Girls Tennis: Out of the five matches they have played so far, these girls have only lost one to Moorestown High School. They've been playing exceptionally well and will be playing their next match today, October 8, at 4 pm at West Deptford.
*If you are interested in watching HMHS' fall sports games, many of them will be live-streamed to the Haddonfield Athletics Youtube Channel*
About the Writer

Helene Usher, Editor
Helene Usher, '23, has written for the Bulldawg Bulletin since Freshman year. She is a prolific writer and previously was a staff writer for the Bulletin....