Winter Sports Heat Up at HMHS
Seasons may change, but one thing that's constant is that Haddonfield continues to dominate. Whether it is in the pool, on the track, or in the gym, Haddonfield has had many successes this winter. 
After playing two years of "home" games in Cherry Hill due to the construction of the gymnasium, the boys' and girls' basketball teams are finally back on the Haddonfield court, but it is like they never left. The boys' team has a current record of 12-1, which was earned through several impressive battles. This includes defeating West Deptford in overtime and winning against Haddon Heights after trailing by 10 points with less than two minutes remaining. Likewise to the boys' dominance, the girls' basketball team has a record of 11-3. Their most exciting wins were against Sterling, winning by 4, and Woodbury, winning by 3.
With a record of 13-3, the wrestling team has displayed large margins of victory in their successes. Their wins include a score of 67-9 against East Brunswick, a score of 57-12 against Overbrook, and a score of 74-6 against Lindenwold.
Even though they are only halfway through the season, the boys' and girls' track teams have already participated in a state championship. Every January teams compete against each other in various relays, and the winning team is crowned as a State Relay Champion. The boys' team placed fourth overall, winning the sprint medley relay and earning second place in the distance medley relay. The girls' team won the meet with 52 points, which was more than double any other team. They placed first in the distance medley relay, sprint medley relay, 4×800, and pole vault relay.
Lastly, like the other teams this winter, both the girls' and boys' swim teams have winning records. The girls currently have a record of 6-2. One of their most important meets was against Moorestown, a top team in the state, who the Dawgs defeated for the second year in a row, winning with a score of 99 to 71. With a record of 7-4, the boys have triumphed against Eastern, Cherry Hill West, Haddon Township, Washington Township, Bishop Eustace and Rancocas Valley, coming up just short to Moorestown by 6 points and Cherokee by 2 points.
As the season progresses and the playoffs begin, the teams of HMHS will need support to earn wins against talented programs in the state. Make sure to visit the website for Haddonfield Athletics where the schedules for every sport can be found, so the teams can be cheered on by the rest of the community.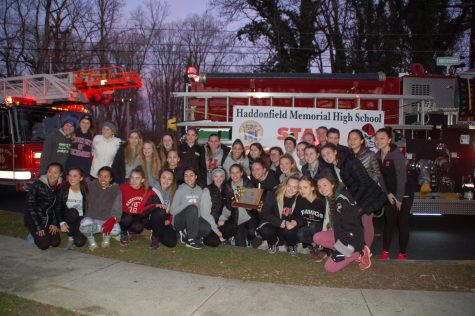 About the Writer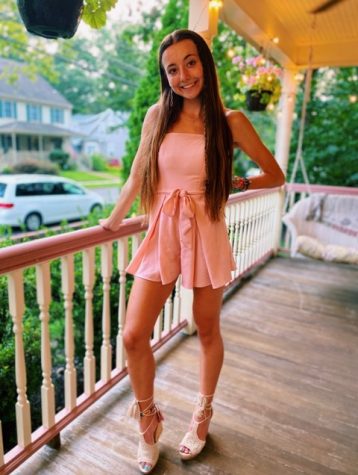 Payton Weiner, Editor
Payton Weiner, '21, has written for the Bulldawg Bulletin for 4 years. Previously she was the Social Media Editor for the Bulldawg Bulletin and a staff...