Operation: Vaccination!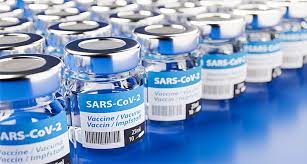 Throughout the past year, anticipation of the COVID-19 vaccine has been the center of attention for the beginnings of the road back to normalcy. Back in December, when Pfizer, one of 3 current companies producing the shots, was first approved by the FDA, Americans were beyond elated to be able to get back to normal day-to-day routines even quicker. Followed by Moderna and most recently Johnson & Johnson, the shots were rapidly approved for emergency use and rolled out in the 50 states. At first, the vaccine was open to only health care and essential workers, shortly being followed by the elderly residents of our area. The rise of vaccinations rose exponentially, and within a matter of weeks, the eligibility to roll down your sleeves opened to adults 18 and over, later 16 and older, and now students as young as 12 years old. 
Thanks to the clinical trials that passed through Pfizer and approved by the FDA, more and more HMHS students have been given the opportunity to join their teachers and administrators to receive two doses of the vaccine. Since that announcement, appointments have been filling up at local pharmacies, stadiums, grocery stores, and now even HMHS. Starting Monday, May 3rd, students were given the opportunity to sign up and get their first doses. Once 16 years old, which is about 75% of the student body, many students have been leaving class early, coming in late or making up work thanks to openings in our area."I feel really good! It's really exciting!" said freshman Megan Casey, who received her first dose a few weeks earlier. "I was really excited because it is a step in the right direction to getting back to normal life," adds sophomore Quincy Palmateer, who recently received her second dose of the Pfizer vaccine. 
 Even more promising news, now that trials have extended to younger adolescents ranging from ages 12-15, so the entire HMHS student population can now receive their doses. Even better news, the district had put together opportunities for students to receive the shot via bus during school hours! Like everyone else, I highly recommend getting the vaccine, because you are one step ahead to getting back to the things you love! Anyone that has not received their dose and is looking for an appointment, can fill out the google form which can be found in the email sent by the administration.