Dancing in the Rain: Despite the Drops, the Freshmen Danced On
Despite the impending rain for the night, HMHS freshmen still poured through the gates to the long-awaited Freshman Dance.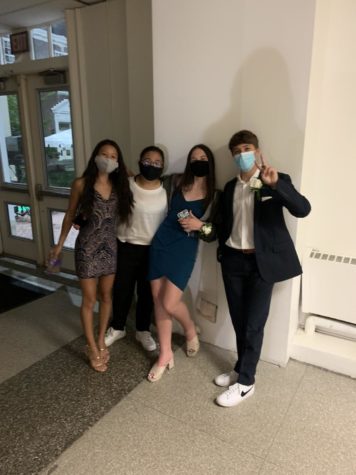 This event had an unforeseen amount of tribulations before finally occurring on May 8th. Having been postponed one month due to the influx of COVID-19 cases within the school community, many were unsure that the number of cases would reach an appropriate level to hold such a large gathering. Additionally, the weather proved to be an area of concern as it was predicted to rain at the time of the event. Fortunately, both the cases and the weather (although it did rain for a brief period) did not prove to be an issue. 
Everyone came in their semi-formal attire, something that was very exciting after mostly seeing people in sweatshirts over Google Meet for the past year. Coming together on the "dance floor" in the courtyard, the freshman enjoyed a night full of dancing and an excellent selection of songs from the DJ.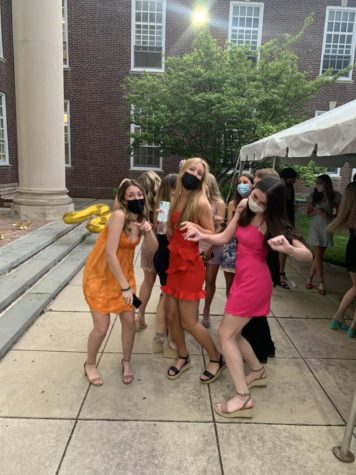 When students needed a break from dancing, they could go into the A gym for snacks and refreshments. The court was decked out with a row of tables with yellow, black, and sparkly balloons to match the event. This theme was carried to the outside where a large balloon display of the same colors was available for pictures. 
Overall, this was a very fun and well-thought-out event that was able to revive some school spirit into the freshman class! 
Thanks to all the chaperones that made this event possible including Mr. Tarrant, Ms. McHale, and Mr. Licata!