HMHS to Hold Equity Summit
"
"I am very proud that our students and staff have such a strong commitment to working on issues of acceptance and equity," "
— Ms. Rachel Lesse, Teacher and Peer Bias Advisor
On April 16th, Haddonfield Memorial High School will host a virtual Equity Summit from 9:00 a.m. to 2:00 p.m.
The event brings together 10 students from each of seven local high schools and it is
designed to:
• allow students to establish relationships with students from neighboring towns,
• to understand and embrace differences in order to promote acceptance of each
other and our communities.
This event came about when Superintendent Chuck Klaus joined forces with Principal Ms. McHale, Dean of Students Mr. Tarrant and teacher and Peer Bias Leaders advisor Ms. Lesse to explore ideas that would promote equity in our community. Mr. Tarrant and Ms. Lesse also reached out to the Anti-Defamation League (ADL) in Philadelphia for guidance. "Our school has been working with the ADL for years, and we knew they would have great ideas for the summit," said Ms. McHale. "Our students have attended ADL training and workshops, and we have worked with ADL to achieve status as a No Place For Hate school."
The Equity Summit consists of three sessions, a working lunch and a keynote speaker at the conclusion. The sessions include small-group activities designed to explore one's own identity, identify associations with different groups, and build understanding of stereotypes, among other topics.
Keynote speaker Chris Singleton is a former minor league baseball player drafted by the Chicago Cubs. He became a nationally renowned speaker with a message of resilience, forgiveness and unity following the loss of his mother in the 2015 Mother Emanuel Church Tragedy in Charleston, S.C. On April 16th, Singleton's message will be shared virtually with the entire HMHS school community. "I am very proud that our students and staff have such a strong commitment to working on issues of acceptance and equity," said Ms. Lesse. "The Equity Summit is another example of how we continue to strive towards betterment of ourselves and our entire community."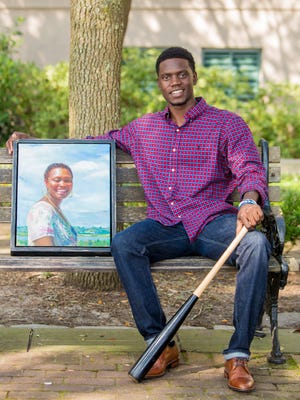 _________________________________