When it Comes to Murder Mystery 2, the Only Mystery is Why More People Aren't Watching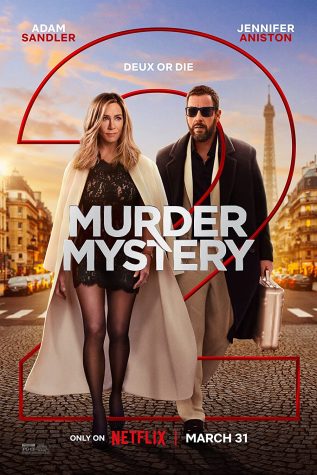 Although the first Murder Mystery movie came out in 2019 with mixed reviews, the general consensus was Jennifer Aniston and Adam Sandler delivered an entertaining performance. Regardless of any negativity, Netflix released the sequel, Murder Mystery 2, on March 31, getting a 60% audience rating score on Rotten Tomatoes with a similar response. The story picks up shortly after the first film, where we find Sandler and Aniston's characters in yet another hilariously precarious situation, sure to make audiences laugh as they had with its predecessor, even with a somewhat chaotic plot. 
Sandler and Aniston play a married couple that, after the events of the first movie, quit their jobs in order to become private detectives, unfortunately with little success. In desperate need of a break, they attend their friend Vikram's wedding on a private island, only to find themselves in the middle of a murder conspiracy…again. However this time the stakes are higher–not only is there a murder, but also a kidnapping.  This extra push forces characters Audrey and Nick Spitz (played by Aniston and Sandler) to work quickly in order to return their friend home.
There are naturally obstacles in the way of their investigation, leading to your typical Adam Sandler hi-jinxes which include a fight inside a van (which made me and my family laugh out loud) and a battle in the Eiffel Tower. Old characters return from the previous movie, along with new additions to make an array of suspects and allies that come together in the goofy and high-suspense climax. One such character is the Colonel, portrayed by John Kani, where in the last movie he only had a missing hand, he was somehow missing an entire arm at the beginning of the film. It's the little details like that that make this movie so successfully comedic, even if some of the jokes can be a bit dark. 
Despite what critics say, I found Murder Mystery 2 to be a breath of fresh air with its enjoyable premise but not-too-serious undertone, and would in general, recommend this movie to anyone who enjoys a laugh and a bit of action (not necessarily for hardcore mystery fans, as the final reveals are never the biggest component of these movies, and the clues are mostly related to farce, so therefore not too complex). There is minimal gore (save for one chunk in the middle) and only a few advanced jokes, so this is definitely something that could be enjoyed with the family.