The HMHS Drama Club Presents a Comedic Spectacle, The Somewhat True Tale of Robin Hood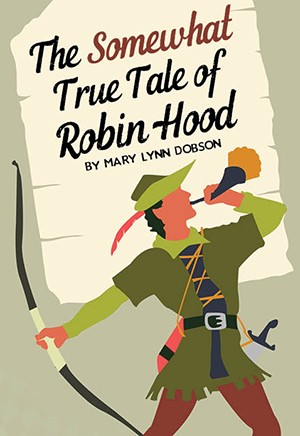 The HMHS Drama Club is back with the first production of the season! Following last year's incredible success, The Book of Everything, comes a light-hearted comedy entitled The Somewhat True Tale of Robin Hood, sure to bring lots of laughs to the stage. 

The Somewhat True Tale of Robin Hood centers around the well-meaning outlaw, Robin Hood, set in medieval England, specifically, Nottingham. Surrounded by his band of loyal yet unintelligent Merry Men, Robin spends the play providing for the poor, tricking the evil Prince John and Sheriff, while also vying for the hand of the fair Lady Marian, Prince John's niece who will soon be forced into a loveless marriage. Despite the seemingly dramatic background, every scene is filled with Monty-Python-esque quips, gags, and physical slapstick comedy. 

"Playing Robin Hood is such an enjoyable experience," remarked Joseph Keegan, a senior this year who plays the lead in the production, "

"

Everyone constantly has a smile on their face at rehearsal and any laughter in the show is completely genuine"

— Joseph Keegan

." Taking on the principal roles surrounding Keegan include Erica Watts (Lady Marian), Griffin Adams (Prince John), and Nicholas Hehl (the Sheriff of Nottingham). 

During an interview with the director, Mr. DiDonato explained why he chose The Somewhat True Tale of Robin Hood for the fall play: "I picked the show for two main reasons. 1) I thought The Book of Everything was a gorgeous show…but it was quite heavy. I think it's important to have variety, so I wanted our audiences (and also our actors!) to have something lighter that was more fun to watch and rehearse. 2) I think it complements our musical choice, Head Over Heels, well." Head Over Heels will be in production after the play, and is also a comedy. 

The Somewhat True Tale of Robin Hood is a family-friendly event sure to be a lot of fun for all viewers. Tickets are available now on the HMHS Drama Club website, the play dates being Thursday the 20th (with tickets free for all Haddonfield School District students), Saturday the 22nd, and a matinee on Sunday the 23rd.