March for Our Lives Club Raises $650 for Philabundance with Virtual Arts Showcase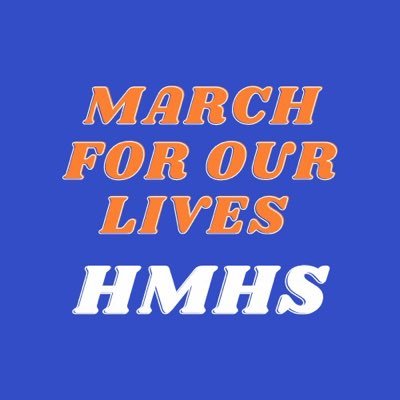 HMHS's March for Our Lives club hosted their first Virtual Arts Showcase and raised $650 money for the Philabundance Food Bank, an organization that helps to fight hunger throughout Philadelphia. It premiered on YouTube and people were able to donate using the link in the description box of the video. 
The acts included: Lucy Fricke doing a time-lapse video of her drawing a piece of artwork; Jane Kinney and Kiki Shim singing "Rainbow" by Kacy Musgraves; Matt O'Leary riding a unicycle around downtown Haddonfield with a sign reading "Honk For Gun Control"; and Thea Spellmyer reading parts of "Together We Can Redeem the Soul of Our Nation" by the late Maryland Congressman and Civil Rights leader John Lewis. 
In addition, Rebecca Li created a drawing inspired by Tatyana Fazlalizadeh's campaign "Stop Telling Women To Smile," which addresses the harassment that women experience in public; Moira Geiger made a collage of different social issues which included photos from protests, infographics, and inspirational leaders that all tied to the events she depicted; Abby Sipera made a drawing showing a girl hiding in her classroom from an intruder and claims "children will never be safe unless we have legislation in place to protect them", Natasha Moskovitz performed a cover of "Darling" by Christian Leave; Emily Garminga read "Generation Lockdown" by Violeta Esquivel, which is a poem dedicated to those with loved ones affected by gun violence. Cece Fitzgerald contributed an art piece against school shootings, which represented students hiding behind the American flag, and lastly, Jack Eyles, TJ Smith, Nick Volpe, and Billie Impagliazo played "For What It's Worth" by Buffalo Springfield, a song released in the 1960s that warns about divisions in American society and the many problems that still need to be solved. 
In total, the March for Our Lives Club raised $650 and conveyed important messages about current social issues in the world today.