2020 In Memoriam: Remembering RBG
Ruth Bader Ginsburg, or as she was more informally known, "The Notorious RBG" was a Supreme Court justice who was a strong supporter of LGBTQ and women's rights. Bader Ginsburg served as Supreme Court Justice from 1993 to 2020. After a long battle with pancreatic cancer, she sadly passed away on September 18, 2020.
From growing up in a lower-class household to being appointed to the US Supreme Court by President Bill Clinton, Ruth Bader Ginsburg worked to get to the status that she has today. Born on March 15th 1933 to Jewish parents, Bader Ginsburg's mother had a big impact on educating her on the importance of independence and education. Her mother never had the chance to go to college so that is why she pushed education on her daughter. Bader Ginsburg went to Cornell University and graduated first in her class. She married another law school student named Martin D. Ginsburg and quickly had a daughter named Jane. At the time Bader Ginsburg was studying law at Harvard while taking care of her young daughter. In her class there were only eight women out of 500 men! Though people did not believe in her abilities, Bader Ginsburg marched forward and became the first female editor of the Harvard Law Review. Bader Ginsburg transferred to Columbia Law School and graduated in 1959 and was first in her class! Life was good for Bader Ginsburg, but when looking for a job she faced a lot of gender discrimination. Experiences like this were the reasons she supported women's rights in her courtroom decisions. 
At first she worked at Rutgers University Law School and later at Columbia as the first female tenured professor. Throughout the years she worked her way up in the ranks. From being the director of the Women's Rights Project at the ACLU to being appointed by President Jimmy Carter to serve on the U.S. Court of Appeals for the District of Columbia, Bader Ginsburg had to work hard to get to where she was.
Finally in 1993, Bader Ginsburg was appointed to the U.S. Supreme Court by President Bill Clinton, filling in the spot vacated by Byron White. Clinton saw Bader Ginsburg's intellect and political skills. One famous Supreme Court case the Ruth participated in was States vs. Virginia, a court case about the state-supported Virginia Military Institute that refused to accept women. Another case she participated in was Bush vs. Gore, which decided the 2000 presidential election. Over her career she became more and more famous, she even had two moves made about her, RBG and On the Basis of Sex. She was considered a role model to many and inspired many young girls. She truly is a fascinating person and her legacy will live on. Bader Ginsburg is survived by her daughter, Jane, her son James Steven Ginsburg, and four grandchildren.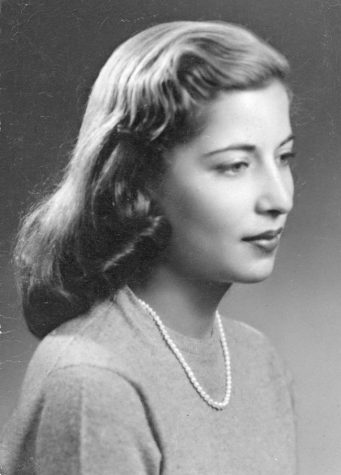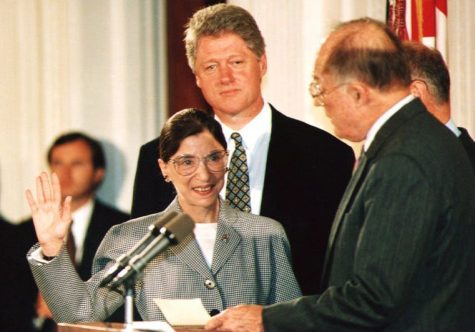 About the Writer
Jessica Goode, Staff Writer
Jessica Goode, Class of 2022, is a member of the Bulldawg Bulletin. She has written for the Bulletin since freshman year. She is a current student in Mr....