The Art to a Perfect Finale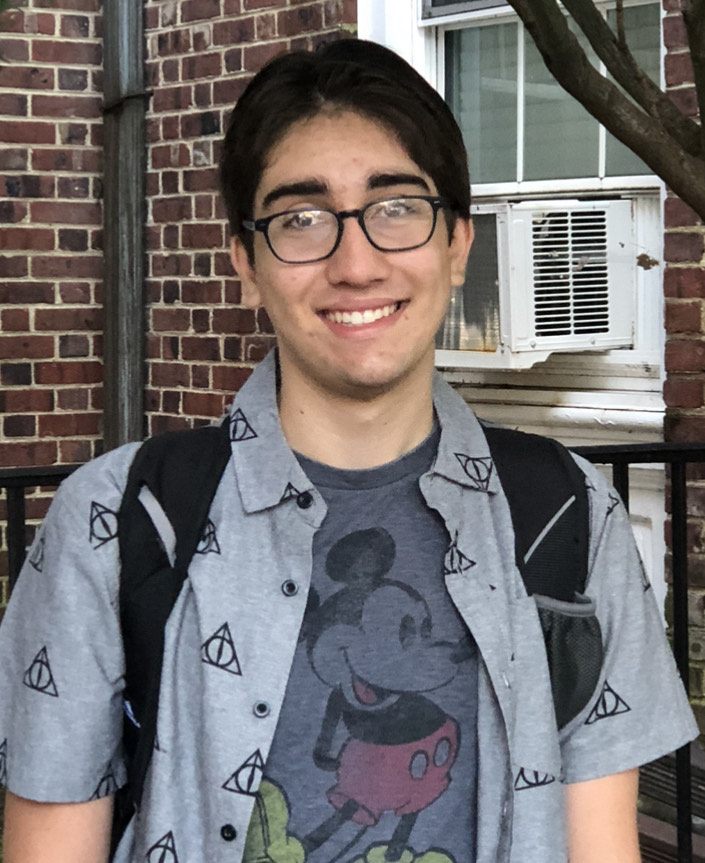 Antony Post, Editor
July 13, 2020
Upon reaching the end of my high school career, and moving on to new adventures and experiences, I look back on my time in high school with fondness and esteem, amounting to countless happy memories. With this pandemic, I have been able to reflect on my life in a way I have never before, and I leave The Bulldawg Bulletin with a sorrow and appreciative heart, being able to express myself and my opinions unparalleled in any other way.
So, today, in an apropos nature, I decided to take a look at the best finales from film, television, and literature, looking at who wrapped up their stories best and moved me the most. Cinematically, few films have the expectations placed upon Marvel when it came to bringing Avengers: Endgame to life, but they did with an unbelievable amount of poise and energy. This riveting and inspiring film beautifully concluded the original Avengers team's story arc, effectively resolving more than a dozen arcs that started 11 years before its release in 2019. This film very much feels like my childhood, captured within three hours of screen time.
A show that may have slipped under the radar of most viewers was Dan Harmon's "Community." This show follows a diverse group of community college students. What I loved about this finale was it truthfulness to reality, showing the purpose of TV in our everyday lives, and not sugarcoating the day-to-day challenges people live with. "Community" is creative and quirky, but leaves you believing that the way life really is can be more than okay, and don't we all need that message in our lives?
I would be remiss not to mention the biggest finale in modern literary history, that being J.K. Rowling's Harry Potter and the Deathly Hallows, which is in competition for being my favorite book of all time. Her prowess as a writer is in full effect with this final installment, taking a slower pace to truly understand the characters in the beginning and then kicking it into high gear with action packed and emotionally gut wrenching final moments. I will never forget reading Chapter 33, a.k.a "The Prince's Tale," where Rowling wrote the true story of Severus Snape so beautifully, it was the first book to make me cry while reading it. The 2011 film adaptation is also stunningly crafted, and with it, you get the late Alan Rickman's endearing performance as Professor Snape.
Lastly, I could not discuss great finales without mentioning "Friends." The NBC sitcom came to a close in the summer of 2004, and 12 years later, I discovered the show and watched the entire series in a month, typically using up my iPhone data to watch in on the treadmill during gym my freshman year. And after 235 episodes, the finale did not disappoint, and in fact, may be my favorite episode. Every character had a moment to shine, both comedically and dramatically. The cast was on their A game, and the big reveals were executed brilliantly. Like "Community," it captured the real life troubles of moving on and finding new lives, ones that may scare us even though we know we must search for them.
Finales are hard. How does one attempt to wrap up a story, to be surprising and authentic? It is tricky, but like life, the art to a perfect finale is understanding what is important in a story and realizing its true purpose. For me, it has been an absolute privilege to share my thoughts through this newspaper, and I hope to all the rising writers, authors, and thinkers, that they never try to hide their words. Use them.
Thank you to everyone who has been a part of The Bulldawg Bulletin in my four years, to my Co-Editor, Molly Parks, to Mrs. Fingerman and Mr. Thomas for their wonderful dedication, and to everyone who picked up a copy and read the words within these pages. To quote one of the finales above, "part of the journey is the end", and what a journey it was.
About the Writer
Antony Post, Editor
Antony Post, Class of 2020, is the Editor of the Bulldawg Bulletin, along with his longtime counterpart Molly Parks. Antony is a prolific writer who specializes...