Holiday Movies 2019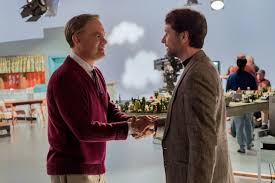 Antony Post, Editor
November 29, 2019
Every year from November 1st to December 31st, Hollywood offers up a whole platter of new and exciting films. From small, intimate pictures to huge action spectacles, here are all the movies you don't want to miss this holiday season. Without further ado, let's get to the movies. 
First up is Terminator: Dark Fate. From the director of Deadpool, this direct sequel to Terminator 2: Judgement Day finds a new breed of Terminators hunting down a young girl. But, Sarah Connor (Linda Hamilton) returns to help the young girl get to safety, with the help of an old friend (Arnold Schwarzenegger). Catch this on November 1. 
After that is Doctor Sleep, the adaptation of Stephen King's sequel to 1977's The Shining. Starring Ewan McGregor as grown up Danny Torrence, he becomes haunted just like his father was 40 years ago. When Danny starts finding other people who also can "shine," a mysterious villain arises who is ready to hunt him down. Directed by Mike Flanagan (The Haunting of Hill House), don't miss what is sure to be a horror hit on November 8. 
Next is what could turn out to be a serious awards contender: Ford v. Ferrari. Documenting the infamous race between the two giants of the car industry, this film has a star studded cast, with Christian Bale (The Dark Knight Trilogy) and Matt Damon (The Bourne Trilogy, The Martian) in the lead roles. Don't miss this race into history on November 15. 
It's been six years since the highest grossing animated film of all time was released, but the story continues with Disney's Frozen II. Elsa, Anna, Kristoff, and Olaf go on a journey to discover what happened to their parents. As they do, a secret magic threatens their lives, with only Elsa's powers to stop it. Expect awesome visuals, fun characters, an intriguing mystery, and some magical musical numbers when this hits theaters on November 22. 
Next up is one of the most pure movies to ever exist, A Beautiful Day in the Neighborhood. This film follows a reporter as he revisits his childhood when is assigned to interview children's TV show legend Fred Rogers. Directed by Mariele Heller (Can You Ever Forgive Me?), Tom Hanks is perfectly cast as Rogers in a movie sure to have you reaching for your tissues. Don't skip this Oscar contender on November 22. 
After Avengers: Endgame, you may need another dose of Chris Evans after his masterful performance as Captain America. Well, look no further than Knives Out, the murder mystery of the season. A whole family is put to the test, as one detective (Daniel Craig) tries to uncover a family patriarch's mysterious death. Co-starring Katherine Langford (13 Reasons Why) and Jamie Lee Curtis (Halloween, Freaky Friday), don't miss this on November 27. 
Dwayne "the Rock" Johnson returns with another jungle-set blockbuster in Jumanji: The Next Level. Feeling a little abandoned by his friends after going into the video game Jumanji in the previous film, Spencer goes back in, provoking his friends to try and save him. In a twist of fate, the game sucks in two unlikely players: Spencer's grandfather (Danny DeVito) and his friend Milo Walker (Danny Glover). Catch this fun action comedy on December 13. 
A franchise 42 years in the making, the finale finally arrives in Star Wars: The Rise of Skywalker. The final episode finds Rey, Kylo Ren, and the rest of the Resistance and First Order fighting to finally end the conflict that started all the way back with Luke Skywalker and Darth Vader in 1977. What's sure to be a shocking, climactic end, don't miss this space epic on December 20. 
And lastly, Greta Gerwig (Lady Bird) directs this adaptation of Little Women. The classic story is brought alive with one of the best casts of the year. Starring Emma Watson (Harry Potter, The Perks of Being a Wallflower), Florence Pugh (Black Widow), Laura Dern (Jurassic Park), Saoirse Ronan (Lady Bird), Timothée Chalamet (Call Me By Your Name), and Meryl Streep, don't miss this film on December 25. 
About the Writer
Antony Post, Editor
Antony Post, Class of 2020, is the Editor of the Bulldawg Bulletin, along with his longtime counterpart Molly Parks. Antony is a prolific writer who specializes...