New Faces in the Main Office: Mr. Tarrant and Mr. Licata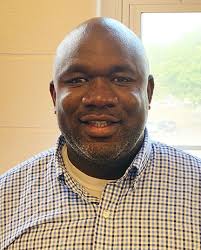 Molly Parks, Editor
October 23, 2019
The newest faces of the HMHS administration team are Mr. Hamisi Tarrant and Mr. Dan Licata. The two may be new to the halls of Haddonfield, but they are not new to the area. 
Mr. Tarrant, the new Dean of Student Life, spent the past 15 years teaching physical education and health at his alma mater, Cherry Hill High School West. Mr. Tarrant grew up in Camden and moved to Cherry Hill for high school. He then attended William Paterson College. In addition to teaching at Cherry Hill West, Tarrant also coached football, basketball, and track. Through these coaching experiences, he became friendly with some figures in the HMHS Athletics community, namely, Mr. Banos and Mr. Wiedeman. 
Mr. Licata is also a Camden County native. Mr. Licata grew up in Atco and went to Hammonton High School. In fact, he went to high school with Mr. DiDonato and had Mr. Romea as his Chemistry teacher. Mr. Licata spent his first year of college at Seton Hall before transferring to Clemson University. Before coming to Haddonfield as the new Assistant Principal for Student Achievement, Licata taught history at Palmyra High School and was the Assistant Principal at Riverside High School. Similarly to Mr. Tarrant, Mr. Licata also has an athletic background, playing baseball in high school and coaching at Palmyra for seven years.
Both Mr. Tarrant and Mr. Licata are excited to be here and work with the students and staff of HMHS. Mr. Tarrant was initially drawn to the HMHS community because of his insight on the school through his friendship with Mr. Banos. But his first meeting with Ms. McHale was what solidified the deal on his end: "Her inspiring vision for the school and aim for increased diversity really resonated with my goals and sold me on the move to HMHS." Mr. Licata was attracted to HMHS because of its high academic standards and reputation and its driven students and teachers. 
Beyond their eight hours at school each day, Mr. Tarrant and Mr. Licata make sure to find the time for their hobbies and favorite activities. Besides the main office, you can find Mr. Tarrant in his kitchen, cooking steak or coconut shrimp, on the sports field, throwing around the football, or in his car, driving his kids to their sports practices. Mr. Licata, also a sports fan, is either watching baseball, on a hike with his wife, or playing with his two dogs, Ruth and Sully.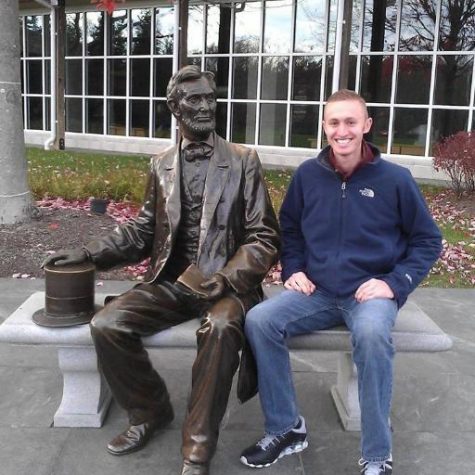 About the Contributor
Molly Parks, Editor
Molly Parks, Class of 2020, is the Editor of the Bulldawg Bulletin, along with Antony Post. Molly has been a member of the Bulldawg Bulletin since freshman...