Bracelets for Change Brightens Hospital Stays for Children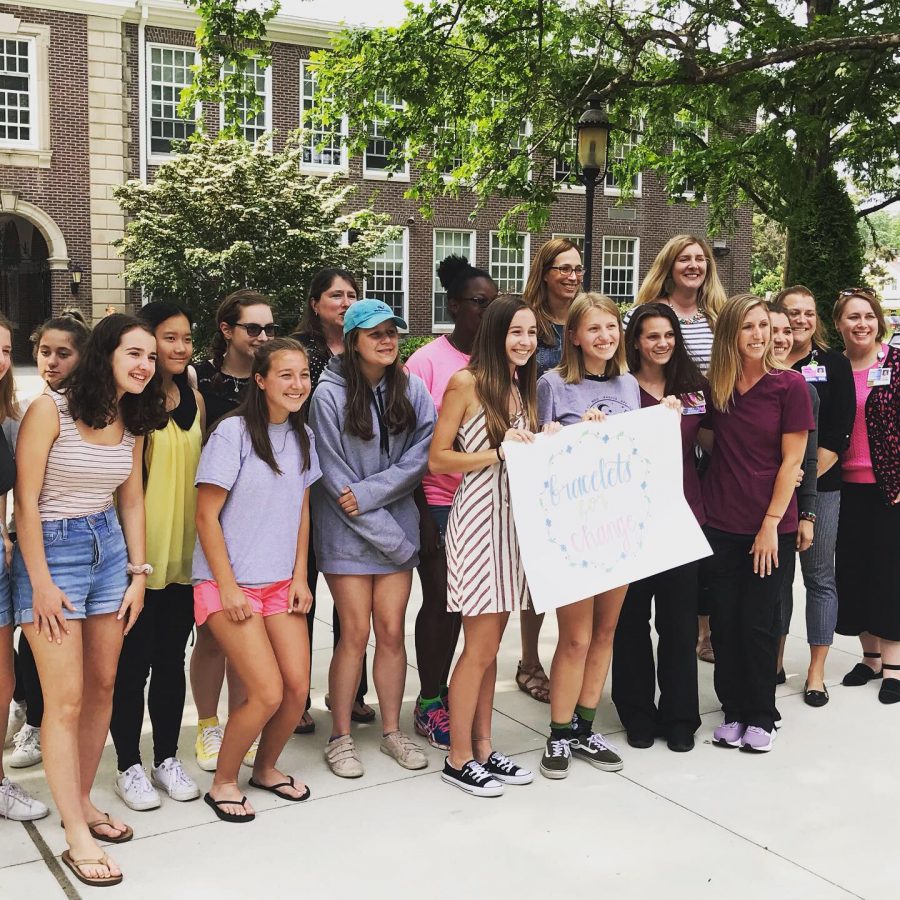 Mary Clare Michael, Staff Writer
October 7, 2019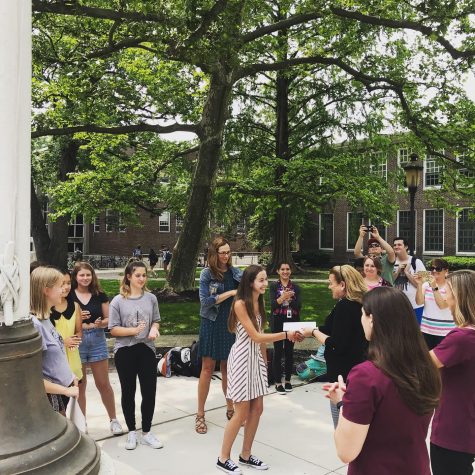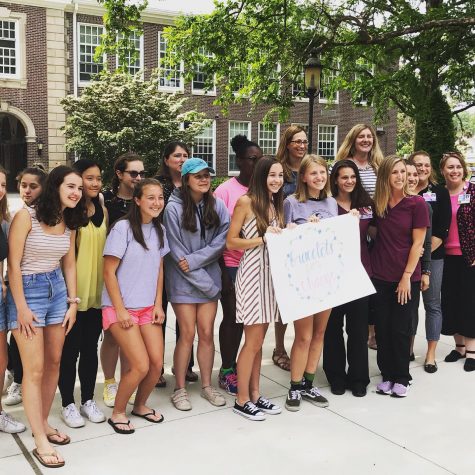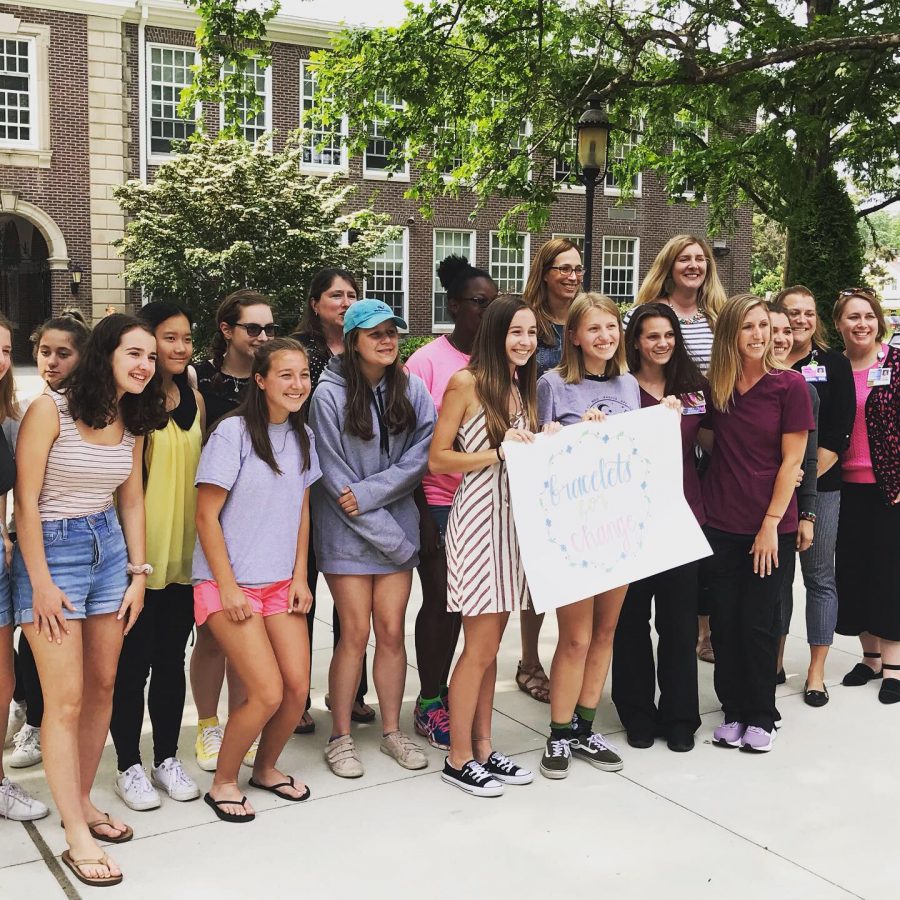 Of the many clubs at our school, several are dedicated to helping others. An example of this is Bracelets for Change.  Founded last year by now-juniors Salena Chacon and Evie Ellis, the club seeks to raise money for the Virtua Childlife Center (VCC) to help normalize the stays of children while in the hospital. The students make friendship bracelets and sell them at community events, with all proceeds helping to support VCC.
The idea for the club first came to Chacon and Ellis when they were in Art Survey freshman year. "Salena saw me making one of these bracelets and she was like 'we should make a club about that'' reports Evie. When considering an organization to donate to, they remembered that a woman came to their career day in eighth grade talking about her organization, VCC. The organization works to ease the fear and anxiety for both hospitalized pediatric patients or children visiting the hospital who are facing the illness of a loved one. They still had the VCC speaker's business card, so they emailed her about possibly supporting her organization.
Bracelets for Change's first year was a massive success. By setting up booths at Wellness Day, Pitman Fall Festival, and Arts in the Courtyard, a small but dedicated group was able to raise $1,142 for the Virtua Childlife Foundation. They presented the check to representatives in June 2019. 
Chacon and Ellis have big plans for this upcoming year as well. This year, there were so many students eager to join that the club outgrew their original classroom to fill every seat in C8. In addition to Wellness Day, Arts in the Courtyard, and other community events, they are also planning on running stands at the town Fall Festival and Winterfest. They also plan to elect junior officers so the club will continue to run after the two graduate.
What started as an artistic endeavor in Art Survey turned into a club–one that harnesses the goodwill of many students to help ease the burden of families suffering.
About the Writer
Mary Clare Michael, Staff Writer
Mary Clare Michael, Class of 2022, is a staff writer for the Bulldawg Bulletin. She has written for the Bulletin since her freshman year.