HMHS Peer Leaders Share the Gift of Cinema and Community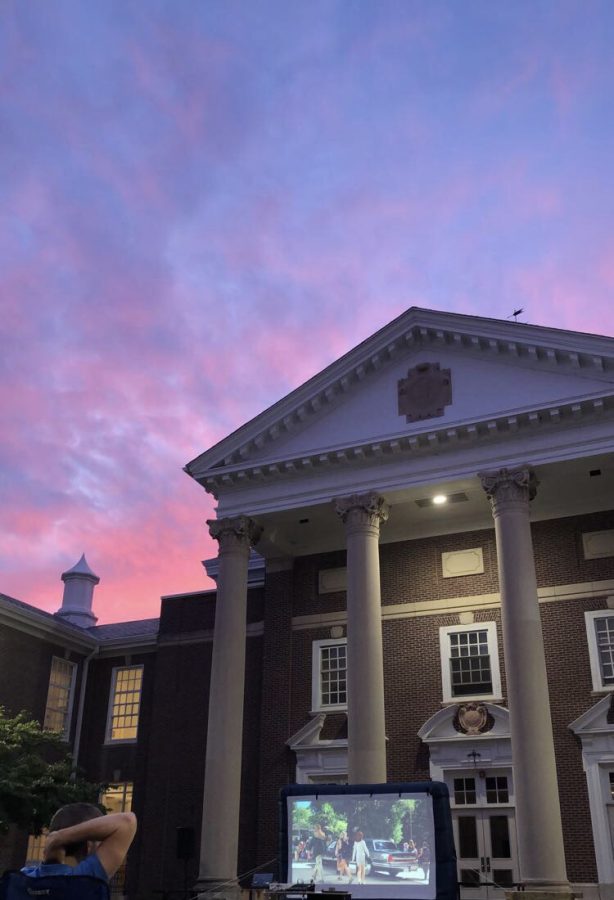 Katrina Edwards, Staff Writer
September 16, 2019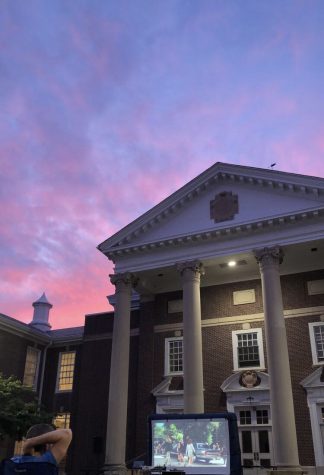 Some like the cafeteria for its breakfast sandwiches, others like to study in the library, but one of the greatest aspects of HMHS school culture is our courtyard, and how it brings the school community together. Students every year enjoy eating their lunches in the space and celebrating Arts in the Courtyard. However, this year, students found a new way to have fun in this special spot through the HMHS Peer Leader's movie night. On the evening of June 7, Peer Leaders invited students and families of Haddonfield to come enjoy a starlit movie night in our very own courtyard. The film was the beloved classic, The Parent Trap, which was entertaining for audiences of all ages. Admission to the event was free, but the Peer Leaders decided to work with the Griffin Kidd Family Foundation to raise money for HMHS' science teacher, Mr. Griffin Kidd. 
Earlier this year, Mr. Kidd was diagnosed with glioblastoma, the most aggressive form of brain cancer. A GoFundMe page was set up, and online alone, $59,100 has been raised. Students decided to give back to Mr. Kidd, since his teaching has inspired students for years.
People came out to the courtyard to watch a good movie, eat buttery popcorn, and have some laughs with their family and friends, but most importantly, to help this important cause. By the end of the night, $337 was raised for the foundation. We thank HMHS Peer Leaders for their tremendous efforts, and the HMHS community continues to send all of our love and support to the Kidd family during this difficult time.