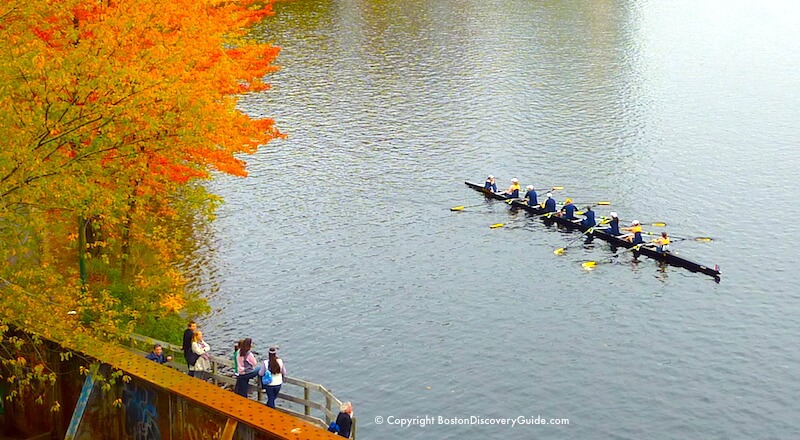 Photo Credit: BostonDiscoveryGuide.com
College. How do you even begin the search? Nowadays, there are so many different options to choose from based on a school's majors, location, admission requirements, and even athletics. So, how does one begin the process? Although deadlines approach quickly for each graduating class, there is no rush in choosing the perfect major or college to study at. Here is a quick guide and timeline to successfully beginning your college admissions process:
Sophomore/Majority of Junior Year: 
PSATs/NMSQT: In the beginning of your sophomore year, possibly even freshman year, all students will be required to take the Preliminary SAT/NMSQT exams. This acronym stands for the National Merit Scholarship Qualifying Test, and an opportunity for students to qualify for college scholarships based on their scores taken from the exams. If a student's score falls in the top 1% of the state, then scholarship eligibility will be taken into consideration along with performances of other students in your school and in your state. 
What are your interests?  – What is your passion/interest in a career? Do you like math or science? English or History? Having a narrowed interest in a particular subject or field can help jumpstart your college search. Once you have taken the PSATs in your sophomore or even freshman year, the College Board will ask for your future plans after graduation, and if you do choose college, your intended major or field of study. Choosing possibly a couple of majors you would like to pursue will open the door to several colleges that offer similar programs of studies for you to choose from and apply to. 
Where would you like to study/What size or type of university suits you? – When choosing the area of interest, it is also important to take into consideration the size and type of university you would like to study and potentially even reside in. In person campus tours or online virtual tours are a perfect way to get a feel of student life as well! When searching for the correct college, ask yourself these following questions:
Would I like to study at a large university? Small? Average sized? 
What type of university would I be most interested in? Liberal arts? Public/private? Vocational? For-Profit vs non-profit? Arts college? Would a gap year be beneficial? 
Would I prefer a more locally based university or a further traveling time? What about the yearly weather conditions? 
Recommendation Letters: Once finals are approaching of your junior year, it is important to start considering potential letters of recommendation from your fellow teachers and counselors. I would suggest asking your teachers at least a month in advance before application deadlines are due, so you can be sure to stand out among other applicants at universities. 
Summer/Fall of Senior Year: 
Once you are approaching the spring semester of your junior year, and the summer leading up to senior year, it is time for preparation of your common application process and completion of the FAFSA. 
FAFSA: What is it? The acronym stands for the Free Application for Federal Student Aid, is one of the most inevitable steps to take on the college process. Attending college also means paying tuition, which has skyrocketed over the past few decades. This free application helps families with a guide to financial aid and grants given by the federal government, additionally to release some of the financial burden of student debt and tuition. Although you might not think you qualify, you should still fill it out: many students can qualify for some form of financial aid. Students can fill out this application by downloading myStudentAid, or going onto studentaid.gov
Common Application: Before applying to any specific college based on interests or majors, students must complete the common application, which is a single form consisting of prompts and questionnaires intended to introduce administration offices to applicants. The common app is also helpful to beginning your college process, as this is submitted to every school regardless of your academic transcript or extracurriculars. This form offers colleges the students' GPAs, extracurriculars, and family information. Normally, the common application windows fall in between August and November of your senior year, depending if you apply with early or regular decisions. Nowadays, applications are built into an app, Common App. This app helps organize and set up your applications to several schools, keep you on top of upcoming deadlines, gather requirements for classes and credits, and then start to apply to college. 
No matter what path you take, your guidance counselor is here to advise you. Please see them with your questions, concerns and to get more information!