Class of '21 Shares Screams at Six Flags
Covid Derailed Plans for Traditional Senior Trip to Disney
Every Spring, the seniors venture to Florida to visit Disney World for their class trip. They stay in a hotel and explore the park with their friends. This trip is a great way for the graduating class to be together for one of the last times. However, with COVID-19, the senior trip was canceled. Many students were disappointed. This had been something that they had been looking forward to since freshman year. As underclassmen, they watched the seniors travel to Disney World and could not wait for their turn.
Despite the cancellation of this trip, the senior advisors worked to give the class of 2021 a fun experience together before graduation. On April 30th, many seniors took a bus to Six Flags to spend the day on roller coasters. It was windy, so several rides were not operating, like the famous "Kingda Ka." However, the seniors were still able to enjoy many of the roller coasters, with a lot of people's favorites being "Superman" and "Nitro." The seniors also raved about "El Toro," which was closed at the start of the day, but opened up eventually as the weather calmed down.
Along with the rides, the seniors were given a meal pass, so they could enjoy lunch with their friends at one of the many restaurants around the park. It was relatively empty, so the lines were short, and as a result, the seniors could go on many rides. It rained for a little while, but this did not prevent them from journeying around the park, participating in different games, and riding the roller coasters.
It was certainly not Disney World, but given the circumstances, Six Flags was a great way for the class of 2021 to have a break from school and be united one last time. There is another trip planned for the seniors later in May to Seaside Heights. Thank you to the teachers who are working hard to give the seniors some light in this stressful year and allowing the end of their high school years to be memorable.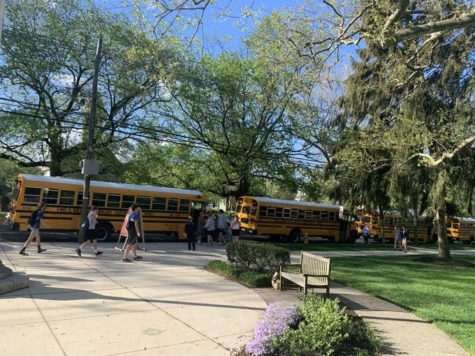 About the Writer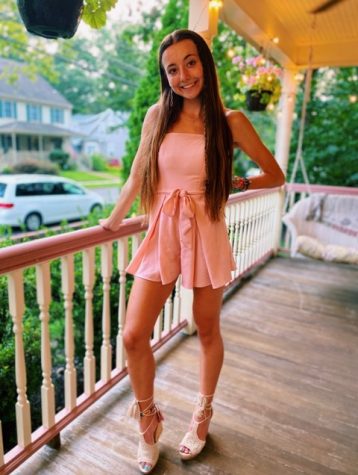 Payton Weiner, Editor
Payton Weiner, '21, has written for the Bulldawg Bulletin for 4 years. Previously she was the Social Media Editor for the Bulldawg Bulletin and a staff...