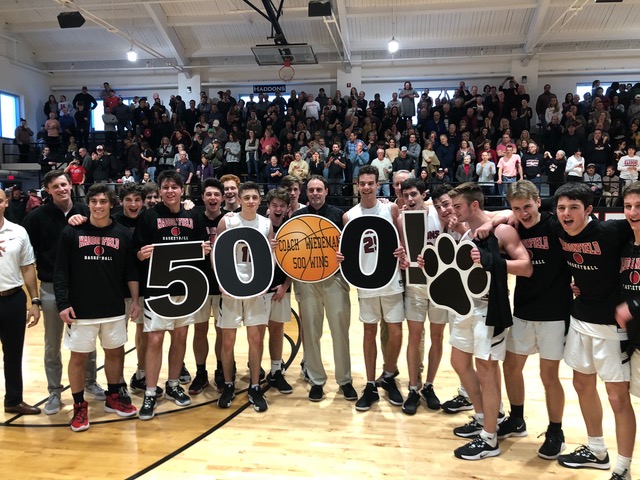 Photo Credit: Twitter
The successes of the winter sports season at HMHS excited many students for the spring. Many athletes had hopes of bringing back conference, sectional, and state championships like the teams had done during the winter. However, it is unknown if the Dawgs will be able to compete during the spring due to the outbreak of covid-19. With the uncertainty of the future for Haddonfield sports this year, it is important to look back at the past, and recognize all that the student athletes accomplished during the winter.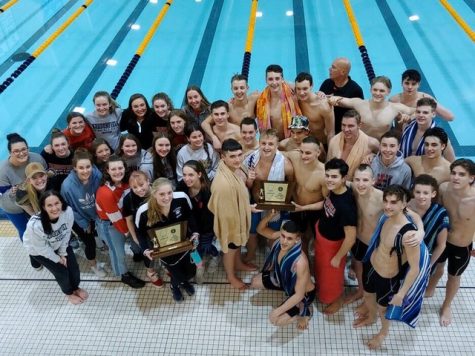 To summarize the triumphs of the winter, the Dawgs earned 4 state championship titles, 3 sectional championship titles, and 2 conference titles. However, no matter the place they finished, the track, swim, wrestling, and basketball teams all contributed to this unforgettable season.
 In addition to winning a sectional title, the girls' track team earned two state titles as they placed first in the state relay championship and state championship. Senior Rachel Bonnet cleared 5'2" in the high jump to be an individual state champion herself. The boys' team placed second at sectionals, and during states, senior Martin Riddell ran 9:16 in the 3200 to earn second place.
With a record of 18-9, the wrestling team ended their season with a loss in the sectional finals. Senior Luke Benedict, however, placed sixth in the state for his weight class. Both Benedict and Ryan Bolletino earned their 100th wins this past season.
 The boys' and girls' swim teams each brought Haddonfield a first-place trophy at states, and this was the first time in school history that both the girls' and boys' teams placed first at states in the same year. The girls finished the season with a record of 11-2 and the boys finished with a record of 12-4.
Both the boys' and girls' basketball teams were conference champions. The girls ended their season with a 24-4 record, losing in the sectional semi-finals. A significant part of their season was when junior Keegan Douglas scored her 1000th point. Douglas was also named as the Colonial Conference Player of the Year. Although the boys' basketball team lost in the sectional finals, their win against Haddon Heights in the semi-finals to advance to this game was a highlight of their season. The Dawgs took the lead in the final moments of the game, and this victory gave Coach Wiedeman his 500th win. 
It is uncertain whether or not the spring sports season will occur. However, student-athletes at HMHS are continuing to train by themselves. Athletes are going on runs, practicing in their backyards, and working out in their homes to better themselves as individual athletes to be contributing members on their teams. Covid-19 may prevent them from having the opportunity, but the Dawgs are ready to dominate this spring season like they did in the winter.